Traveling West on Hwy 61 to Sunbury Vern and Letha noticed this huge hill of "COAL" on
the East edge of Uniontown. Vern took this photo from the middle of a park where a local
resident advised him that the coal was tailings left over from mining days where only large
chunk coal was being used. They are now shipping the fine chips for current requirements.
..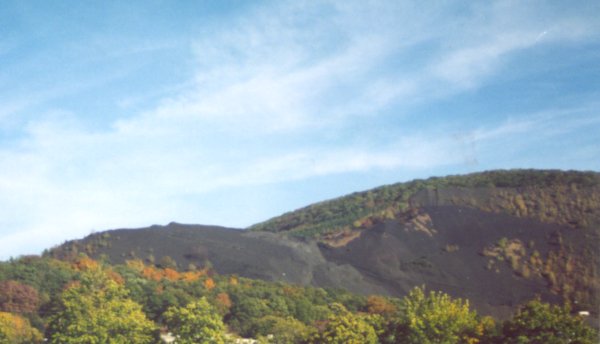 ..
Shamokin Creek runs through this area where you can imagine the problems
the coal can create for the creek. It is being handled, see the Restoration Alliance Program.
Shamokin Filler Co., Inc. is a large local company selling coal products, see their WEB PAGE
..
Old Post Cards - OTHER lINKS
..


..
In creating this web page I found that we should have stopped in Centrelia a few miles back East.
The town buildings have nearly all been removed but there is history which can now be seen
on this Web Page. "Uunderground Mine Fires" burning since 1961.
..
..
..
..
..