was born 27 Nov. 1799,
in (Northumberland) Union Co. PA

He was the 6th child of
Daniel Martin & Maria Magdalena Shaeckler
Shaeckler changed to Sheckler
in about 1820

Adam was born two years before
Thomas Jefferson in Mifflinburg, PA.
on the farm he would inherit
from his father in 1842.
....
At the age of 23, in 1822, he married
Elizabeth STRUBLE age 21.


.. Adam was a Shoemaker and Farmer.
In 1853 he was voted in as a County Commissioner.
(This was the same year Franklin Pierce was elected President.
Pierces home was visited on August 16, 2000 by a G-G-G-Grandson)

Adam later became a Justice of the Peace.
See his Ledger
The CIVIL WAR broke out when
Adam was 62 years old.
Two years later the 1st American
Automobile appeared.
..
4th Generation Son
CONRAD'S - Michigan Branch Links
..
This link will lead to
OTHER BRANCHS
of Sheckler Family
..
...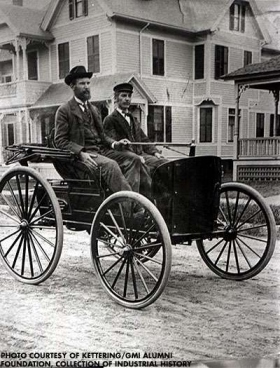 September 22, 1893
America's First Automobile
America's first automobile
was not built by a Henry Ford
or Walter Chrysler,
..
but by Charles and Frank Duryea,
two bicycle makers.
Charles spotted a gasoline engine at the
1886 Ohio State Fair and became convinced that an engine-driven carriage could be built.
The two brothers designed and built the
car together, working in a rented loft
in Springfield, Massachusetts.
After two years of tinkering,
Charles and Frank Duryea showed off their home
invention on the streets of Springfield,
the first successful run of an automobile in the U.S.