..
Linn was the first born child of
George and Hannah Sheckler.
..
In 1903, Linn was 22, when the 1st Airplane
was flown. At the same time,
Linn's father, George, was a lecturer
and traveled to many states in the U.S.
..
Around the 1903-1905 Linn met
Ada Grace SNYDER
d/o Ethel Grace BENNET & Levi SNYDER
and they married 31 Aug. 1904
in Colon, Michigan. His brother, Harold
also married a "Snyder Girl", Olie.

..
By 1914, when World War One broke out.
Linn & Ada had 3 children, he was
33 years old. As trucks were
his life blood, Linn may have driven
a truck like the 1919 Nash > right.
..
In 1919 Ada died giving birth to their
5th child who also died.
See CHILDREN Story

Two years later he married
Ethel G. BARNETT Lickley
..
In 1929 when Linn was 48,
the Stock market crashed and
harder times started.
..
6th Generation Son
LINN'S - Michigan Branch Links
..
This link will lead to
OTHER BRANCHS
of Sheckler Family
CLICK ON TRUCK..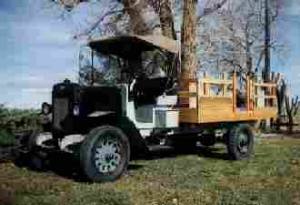 ..
Linn E. Sheckler died 24, Jan. 1957.
Buried in Rowe Cemetery, Cheshire Twp.,
Allegan County, Michigan
..
....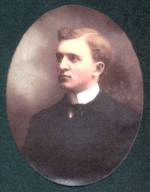 ..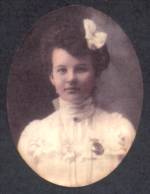 Linn and Ada at about their time of marriage
..
Linn was born in Warsaw, Indiana while his parents, of Union County, PA., were on tour in Indiana and during the presidential term of Chester A. Arthur who had taken office Sept. 19th after James A. Garfield died from a gun shot.
Linn lived throught the terms of 14 Presidents,
dying Jan. 24, 1957 under Dwight D. Eisenhower
..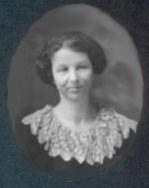 Ethel G. BARNETT LICKLEY
..
....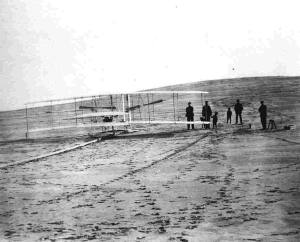 ..
Ada Grace Sheckler died 31 July. 1919
Buried in Lakeside Cemetery
Colon, St. Joseph Co., Michigan
Ethel G. Sheckler died 18, Dec., 1977.
Buried in Rowe Cemetery, Cheshire Twp.,
Allegan County, Michigan
..
Records/Linn.html..